La Vie du Rail N° 3071, du 4 octobre 2006
Courrier des lecteurs au sujet de la réouverture de la ligne de la côte orientale.
Reader mail about the reopening of the oriental coast line.
retour à la bibliographie - back to bibliography
la photo : un autorail Soulé sur le pont du Vecchio
the photo : a Soulé unit on Vecchio bridge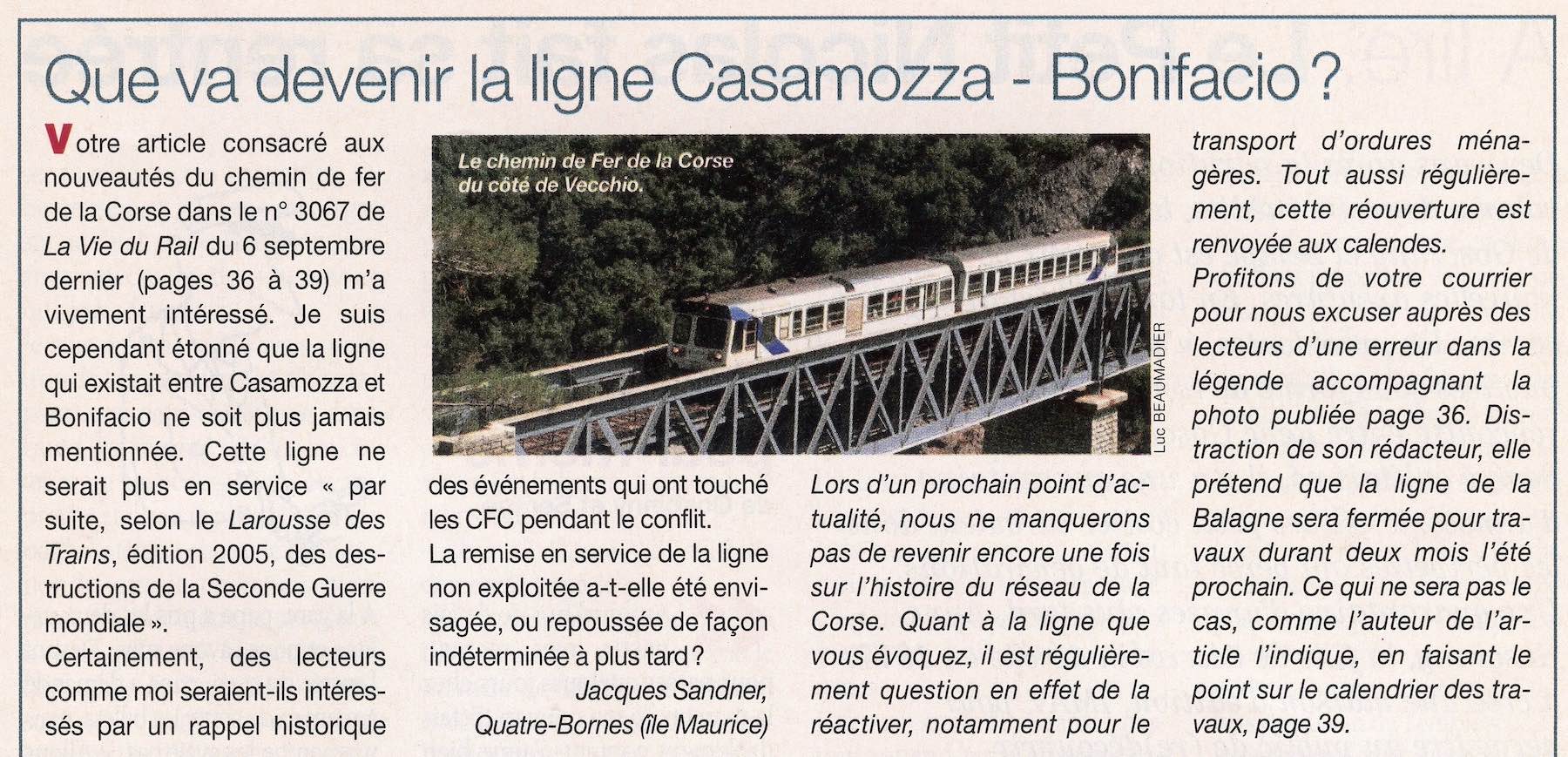 Précisions : cette ligne a été détruite en 1943 par faits de guerre et jamais réouverte. En 2023, on en parle mais sans décision concrète.